Heat. The severe weather of summer and this week the U.S. has been feeling it. The National Weather Service declared either Excessive Heat Warnings or Heat Advisories with temperatures reaching triple digits for more than two-thirds of the U.S. affecting over 150 million people.
What is causing the heat?
Currently, a high-pressure dome is trapping the hot air from escaping the earth's atmosphere, creating excessive hot temperatures. Exacerbating the discomfort with this heatwave is the high humidity levels that don't typically get coupled with such extreme temperatures. Also, there is little relief at night with temperatures lingering at over 80 degrees. The heat index in the eastern states ranged from 100 to 115 degrees through the latter part of last week and into last weekend. The National Weather Service has warned people to "Take the heat seriously."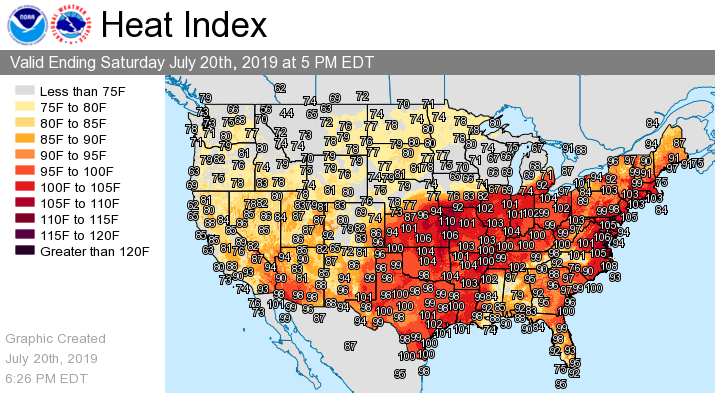 Is this Phenomenon Trending?
According to the National Climate Assessment which comprises of 13 federal agencies, not only has the number of hot days increased but the frequency of heatwaves in the U.S has grown from two per year in the 1960s to an average of six per year by 2010.
In addition to the number of hot days in a year and the frequency of heatwaves over the years, heatwaves have occurred for a duration of 45 more days or longer than in the 1960s. Considering recent data, it would appear that we are experiencing an overall warming trend showing that 18 of the 19 warmest years on record have occurred since 2001 worldwide.
Communities Are Taking Action
New York is helping its citizens stay cool by opening up 500 cooling centers. In Massachusetts, there has been an urge for residents to wear loose clothing. In St. Louis, an organization labeled Cool Down St. Louis donates air-conditioners to people who are elderly or have disabilities and provides utility assistance for low-income families. The organization has taken action by assisting in emergencies numbering more than 1,900 in the past three weeks. There has also been an increase in requests for assistance by 63 percent this year than last. Other smaller organizations have been taking action by rescheduling activities from church picnics to sporting events, including moving football tryouts indoors.
The thing with heat is, no matter how cold you are, no matter how much you need warmth, it always, eventually, becomes too much.

~ Victoria Aveyard, Glass Sword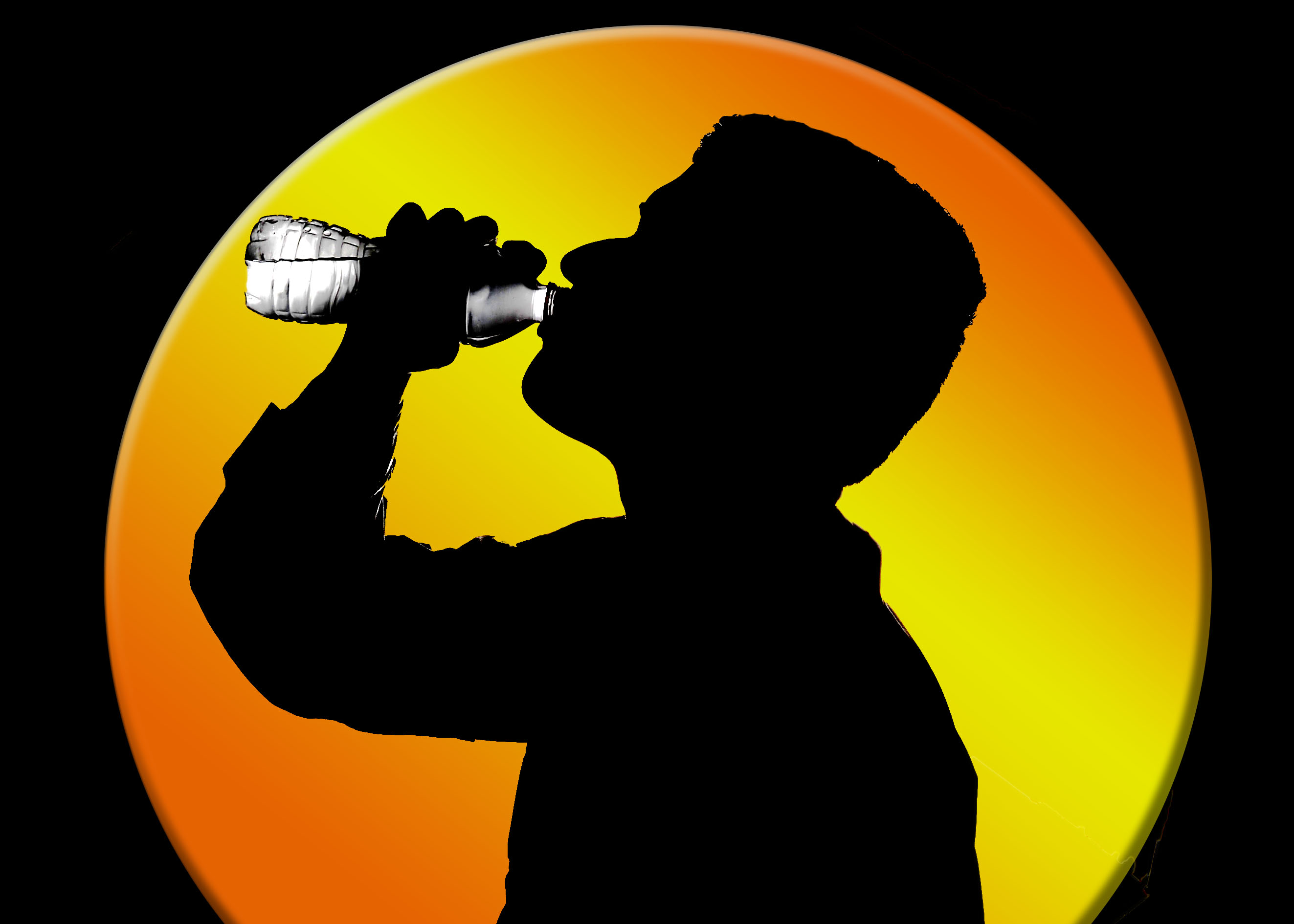 Dangers of Excessive Heat
With the extreme hot temperatures, heatstroke is always the primary health concern. Heatstroke is a medical emergency and shouldn't be taken lightly. During the current heatwave (July 2019), there have been at least six deaths where four people died in Maryland, one in Arizona and another in Arkansas.
The most common symptoms of heatstroke include:
Throbbing headache
Dizziness and light-headedness
Lack of sweating despite the heat
Red, hot and dry skin
Muscle weakness or cramps
Nausea and vomiting
Rapid heartbeat (which may be either strong or weak)
Rapid, shallow breathing
Behavioral changes such as confusion, disorientation or staggering
Seizures
Unconsciousness
If you or someone you know are experiencing the above symptoms in the heat, immediately call 911 or get to an emergency room. Any delay in seeking medical help can be fatal.
Protect Yourself and others During Extreme Heat
During extreme heat, take extra precautions to protect yourself and others. Also, take special note of the very young and check on your elderly neighbors to ensure their safety. Following is a list of the type of precautions you should take to avoid illness and discomfort during extreme heat.
Find air conditioning.
Avoid strenuous activities.
Wear light clothing.
Check on family members and neighbors.
Drink plenty of water.
Watch for cramps – exhaustion – stroke.
Never leave people or pets in a closed car.
Citations
This blog was written by Charisse S., a guest blogger at weatheregg.com and avid weather enthusiast. If you would like to comment on this blog please visit https://weatheregg.com/contact/ or simply click in the comments box below.